Functional Training
FOR THE ULTIMATE FULL-BODY WORKOUT
What is functional training?
Functional trainingis a type of workout that exercises every muscle in your body.
Benefits of functional training
Functional training helps to:
Improve your strength, power and muscle tone
Increase your speed, coordination and stability
Optimise your agility, balance, reaction time and movement
Prevent injury and improve your metabolic conditioning
Improve your resistance and encourage weight loss.
What's more, functional training will also help you to build muscle.
ARE YOU AWARE OF ALL THE BENEFITS OF FUNCTIONAL TRAINING?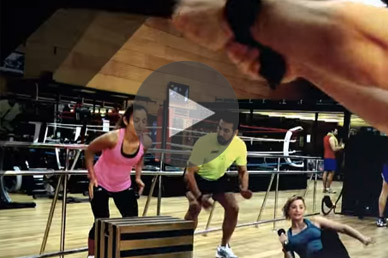 Through functional training you could improve your strength, speed, power, agility, movement, stability and reaction time, as well as prevent injury, increase resistance and lose weight.
REQUEST A FREE SESSION
Are you aware of DiR's functional training activities?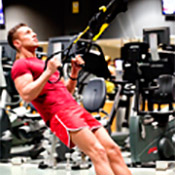 Senior
Activities like Golden Age, Postural Reeducation or Senior Functional Training will help you to keep fit at any age, as well as to tone and strengthen muscle.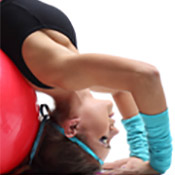 Pilates
Pilates works the stabilizer muscles, the arms and the legs and develops core stability (the centre of the body).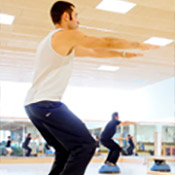 TRX
Suspension training that uses a system of ropes to perform various exercises adjusted to the user's desired intensity and goals.