BE SEEN BY USERS WHO FOLLOW A HEALTHY LIFESTYLE
DiR offers interested brands multiple spaces and opportunities to be seen by more than 4 million users who attend our clubs and events every year.

This visibility also enables your brand to be linked to a fresh and healthy lifestyle as users are in a positive frame of mind during their sporting activity.

Please do not hesitate to contact us if you think we could help.
The DiR Group boasts
24 Fitness Clubs li>
30 YogaOne yoga centers li>
15 pools li>
34 paddle tennis courts li>
6 Restaurants li>
9 Wellness Centers li>
3 Fitness Boutiques li>
26 Fitness Rooms li>
36 Directed Activities Rooms li>
19 Spinning rooms li>
2,600 personal training sessions li>
2,200 Directed Act Classes li>
throughout Barcelona and Sant Cugat, which welcome more than 20,000 people every day.
DiRTV
: internal TV channel shown on more than 700 monitors across all Clubs.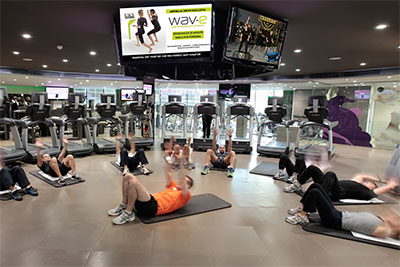 Totems
: Digital screens that play video and still images.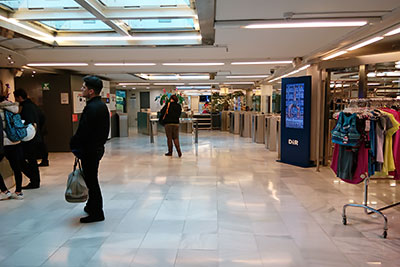 Posters
: physical material placed in public walkways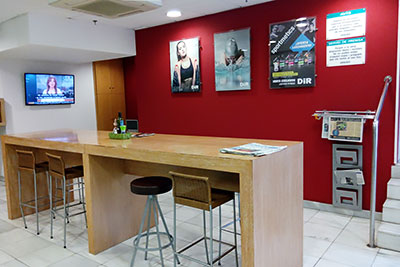 Stands
: specifically-designed commercial promotions encompassing sampling or information initiatives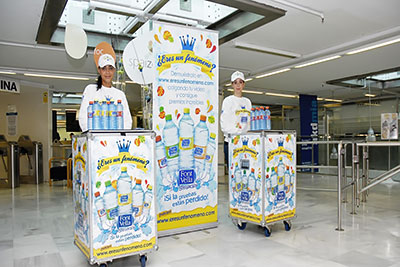 Vinyls
: Large formats with long durability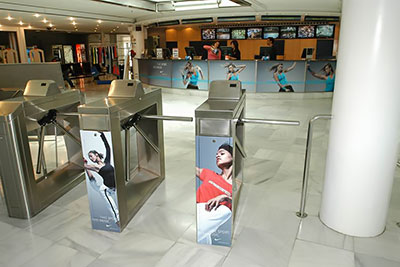 Padel Tennis Courts
: Permanent vinyls on some of Club DiR's 23 courts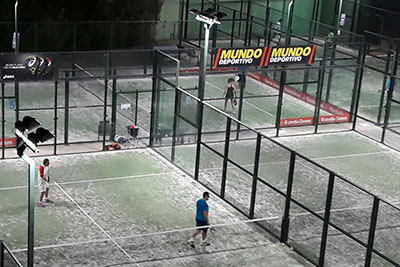 The DiR Group Clubs offer a wide range of facilities to hire for brand promotions, advertising shoots, team-building sessions or private events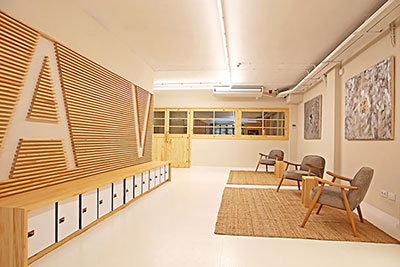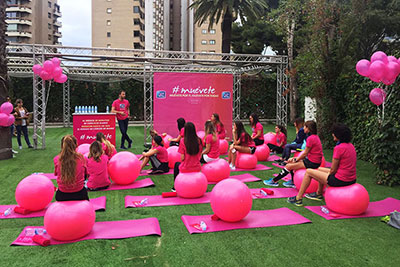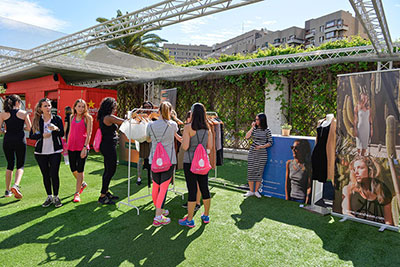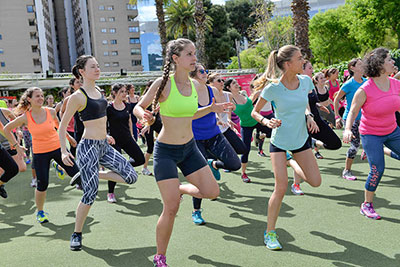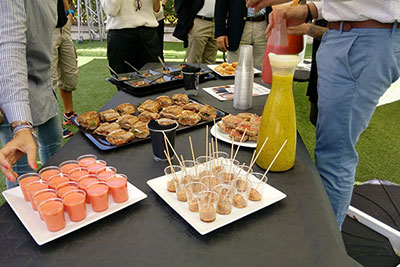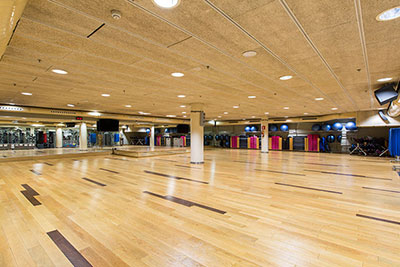 Over the course of a year, DiR holds at least 10 major sporting events with the aim of bringing sport to the city.
Zumba D-Move
: an event where the only thing that matters is to dance and have a good time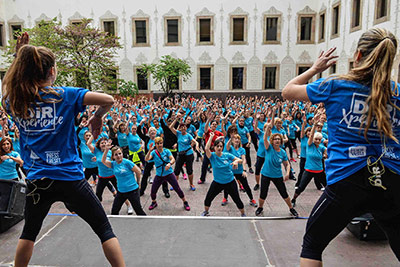 DiR Diagonal Run
: The Group's most emblematic event with 10,000 runners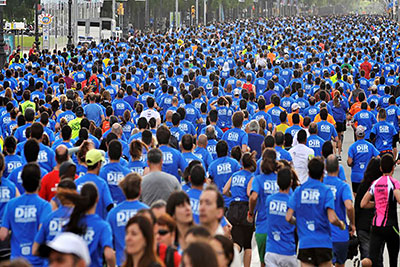 DiR Kids Run
: the race for the smallest members of the household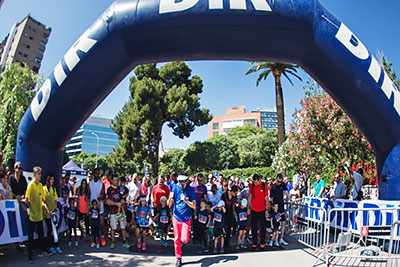 Yoga Day
: Day of outdoor yoga sessions with a different discipline every hour.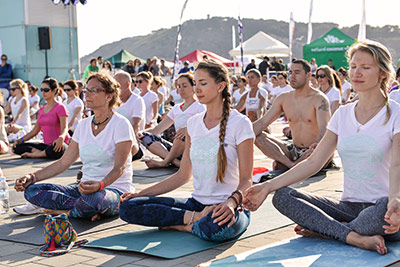 Cycle for Unicef
: Charity cycling event attended by cycling and media stars and representatives of the local authorities.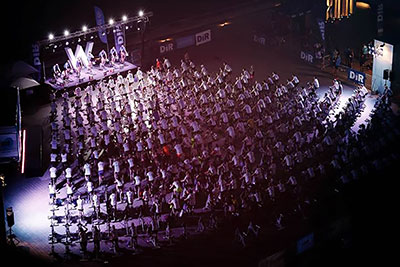 DiR Sant Cugat Run
: one of Vallés' biggest runs with 3,500 participants.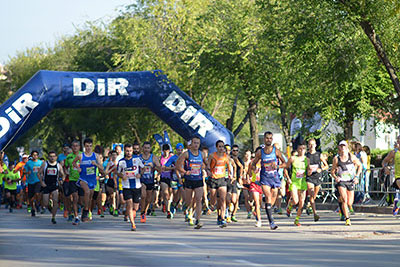 Formats to reinforce your marketing strategy by blog, social media, the internet and newsletters.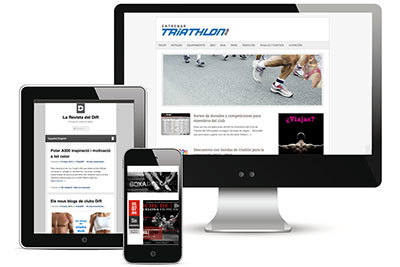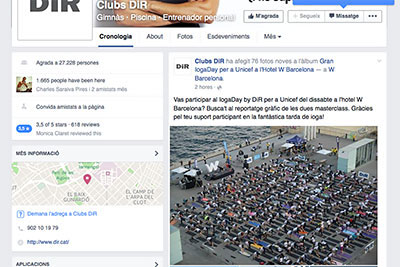 WOULD YOU LIKE MORE INFORMATION?
FILL IN THE FOLLOWING FORM: