APRIMA'T
HAVE FUN BURNING CALORIES WITH APRIMA'T
What is Aprima't?
Combines simple but intense cardiovascular exercises with muscle exercises to develop resistance and strength in the arms, legs, glutes, chest, back and abdominals, working with different apparatus to ensure a fun, dynamic session that anyone can do.
A metabolic workout designed to burn calories during and after the class, which is an effective way to eliminate body fat.
Aprima't is ideal for:
Those whose main goal is to lose weight and generally improve their body shape.
Fitness beginners.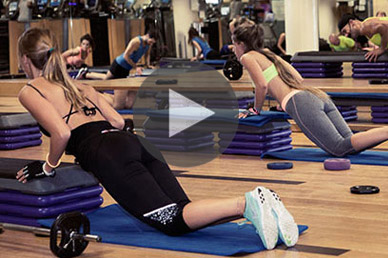 This class alternates 4-5 minutes of high-intensity unchoreographed cardiovascular exercises with 3-4 minutes of muscle-toning exercises. Do you want to lose weight? Try Aprima't now!
REQUEST A FREE SESSION
NO HI HA HORARIS PER L' HORA, DATA I CENTRE SELECCIONATS
---
Al DiR hi ha moltes més activitats per a tu, prova de canviar els paràmetres de cerca