Total Body
TOTAL FITNESS IN A SINGLE SESSION
What is Total Body?
A single session that has it all:
Cardiovascular exercises choreographed to the rhythm of the music, generally with step, exercising all the different muscle groups with weights, gliding discs, Xertubes, etc. And a stretching routine at the end to relax.
Total Body is ideal for:
People who want to improve their general physical fitness at medium intensity and who like choreographed cardiovascular exercise.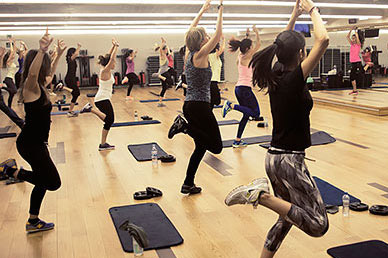 This session offers complete, fun and varied fitness training, ideal for all fitness levels. Why not sign up to Total Body?
REQUEST A FREE SESSION
NO HI HA HORARIS PER L' HORA, DATA I CENTRE SELECCIONATS
---
Al DiR hi ha moltes més activitats per a tu, prova de canviar els paràmetres de cerca