CUL 10
INTENSE WORKOUT FOR THE GLUTES, ABDOMINALS AND LEGS
What is Cul 10?
Cul 10 is a class specifically designed to tone the legs and glutes, as well as to improve joint and core stability and posture.
This session will improve both the strength and look of your legs as well as help to prevent injury and deterioration.
Choose from a 25-minute or 55-minute class.
Cul 10 is ideal for:
Fitness beginners..
Preparation for other physical activities./li>
Aesthetic and corrective improvements: People who partake in other sports and want to increase their strength to prevent injury.
TONE GLUTES, ABDOMINALS AND LEGS WITH CUL 10!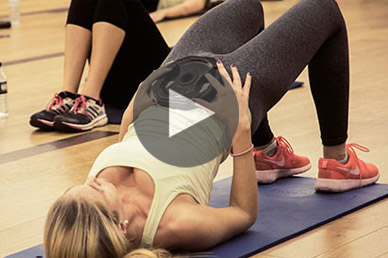 With our Cul 10 classes you'll work your glutes, abdominals and legs. Do you want to have the perfect bum?
REQUEST A FREE SESSION
NO HI HA HORARIS PER L' HORA, DATA I CENTRE SELECCIONATS
---
Al DiR hi ha moltes més activitats per a tu, prova de canviar els paràmetres de cerca