ENJOY PADEL TENNIS LIKE NEVER BEFORE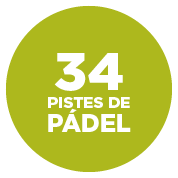 INDOOR AND OUTDOOR COURTS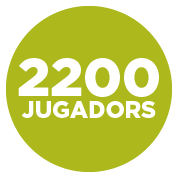 TO PLAY AND COMPETE AGAINST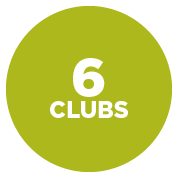 IN BARCELONA AND SANT CUGAT
Do you want to join a really active community of padel tennis players? Do you want to meet and play people of your ability? Welcome to DiR padel tennis here in Barcelona! Our 34 padel tennis courts and community of 5,000 players are spread across 6 clubs in Barcelona and Sant Cugat. Request your ability test and we'll add you to our WhatsApp groups so that you can meet people to play and compete against. Don't be left out!
Sponsors:

6 DiR CLUBS AND 34 COURTS
6 DIR CLUBS IN BARCELONA AND SANT CUGAT WITH INDOOR AND OUTDOOR PADEL TENNIS COURTS
YOU'RE NEVER FAR FROM A DIR CLUB OFFERING PADEL TENNIS COURTS!
JOIN THE COMMUNITY!
REQUEST YOUR ABILITY TEST OR FURTHER INFORMATION!
Would you like to sign up to matches with people of your ability? Now you can thanks to the new DiR players' community.
Take our test to ascertain your level
Join WhatsApp groups with players of your ability
Take advantage of exclusive perks and services
SUBMIT YOUR REQUEST
SIGN UP TO THE WHATSAPP GROUPS
IS PADEL TENNIS NOT INCLUDED IN YOUR MEMBERSHIP PACKAGE OR ARE YOU NOT YET A DIR MEMBER?
Take a look at the different padel tennis options available and DiR's full range of facilities.
REGISTER AND PRICES
OR ASK AT YOUR CLUB
DOWNLOAD THE NEW PADEL DIR APP
1 - sign up at https://padel.dir.cat
Fill out the fields with your e-mail / ID and date of birth, and you will receive your user and password information at your e-mail and then you can download the APP
REGISTER NOW
2 - Download the new app
Once you have registered, you'll be able to download the new Padel DiR APP. Get all the realm of padel at your fingertips
3 - Check the app manual
Donwload the instructions in pdf format
DO YOU WANT TO JOIN THE WHATSAPP GROUPS OR REQUEST INFORMATION?
FILL IN THE FOLLOWING FORM: