D-MOVE
D-MOVE IS A DANCE CLASS EXCLUSIVE TO DIR
What is D-Move?
D-Move is a class exclusive to DiR Clubs. It is the perfect cardiovascular workout session for people who love to dance as it involves complex routines to the rhythm of the latest chart music.
The class requires a certain level of dance coordination to be able to follow the rhythm. If you are a beginner, we would recommend starting with Zumba or continuing with D-Move as routines are repeated for 3 months, and you will notice yourself how quickly you improve.
Benefits of D-Move
D-Move has numerous health benefits for your body, some of which are as follows:
It helps to eliminate body fat.
You can burn between 400 and 600 calories per session depending on the intensity.
It improves your coordination, balance and speed.
It helps to improve your mood thanks to the release of endorphins during the class.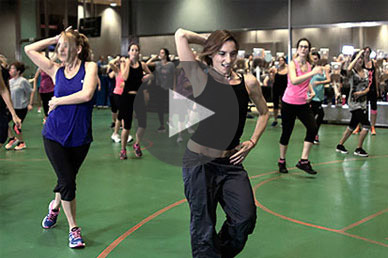 D-Move is the perfect class for anyone who loves to dance and enjoys learning routines to the rhythm of the latest hits.
D-Move was created by DiR. The music and routines are repeated in each class for 3 months to give you time to master them. Then, new routines will be choreographed to the latest chart-toppers.
REQUEST A FREE SESSION
NO HI HA HORARIS PER L' HORA, DATA I CENTRE SELECCIONATS
---
Al DiR hi ha moltes més activitats per a tu, prova de canviar els paràmetres de cerca