BODY COMBAT
A RUSH OF ADRENALINE COMBINED WITH MAXIMUM PERFORMANCE
Què és el Body Combat?
Body Combat is a cardiovascular exercise programme that incorporates movements from various martial arts like taekwondo, karate, capoeira, muay thai (Thai boxing), tai-chi, boxing and many more. Where technique and music blend together seamlessly!
Choreographed movements ensure that your arms, back, legs and abdominals get a full workout, helping to improve your flexibility, strength, coordination and cardiovascular resistance.
Body Combat is ideal:
For martial arts and fitness enthusiasts.
For those who want to motivate and express themselves to the full.
For those looking for a high-intensity workout.
TRY OUT BODY COMBAT AT DIR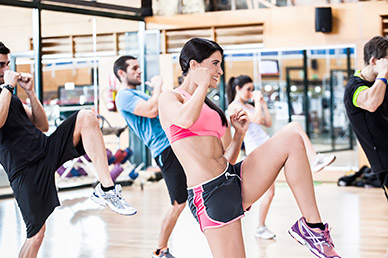 Intense cardiovascular workout using combat techniques. A rush of adrenaline combined with maximum performance. Try it out!
REQUEST A FREE SESSION
DiR Eixample
Ptge. Domingo, 6-8
DiR Maragall
St. Antoni Maria Claret, 362
DiR Diagonal
Ganduxer, 25-27
DiR Claret
St. Antoni Maria Claret, 84-86
DiR Gràcia
Gran de Gràcia, 37