Sign up to DiR Clubs' latest social event.  
Bring your friends to DiR Afterwork 2019!
DiR brings you the Afterwork phenomenon right here in Barcelona!
Busques un moment de relax, oblidar problemes i gaudir del temps lliure?
DiR Afterwork Barcelona is the answer!!!
A unique opportunity to make new friends and network after work. Meet new people, invite your friends, work colleagues or fellow gym-goers and build up your contacts in the most relaxed way possible...
And above all, share your DiR Afterwork Barcelona experience with all your friends on social media so that we continue to grow each day!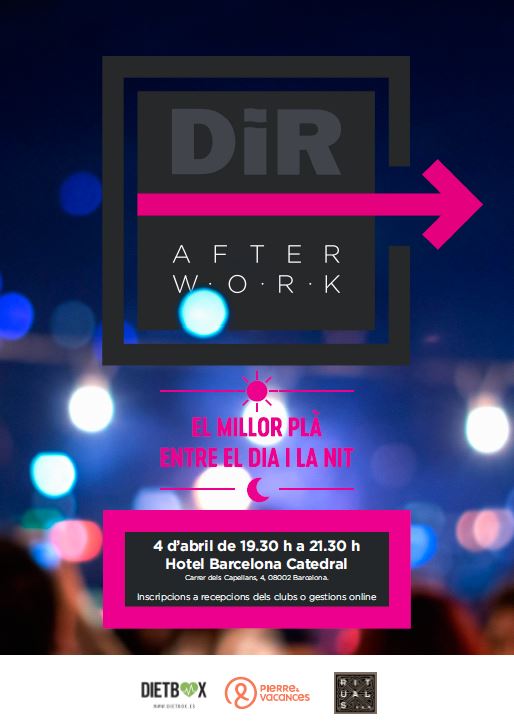 April 4 from 7:30 p.m. to 9:30 p.m. Barcelona Cathedral Hotel (Carrer dels Capellans, 4. 08002 Barcelona)