Mind Body
STRETCHING AND TOTAL RELAXATION
What is Mind Body?
The Mind Body class helps to improve flexibility, elasticity and joint mobility.
Each Mind Body session combines different disciplines like yoga or Pilates with stretching exercises.
Mind Body is ideal for:
Mind Body aids muscle recovery and helps to balance the body in general by stabilising the tonic and phasic muscles, correcting any postural decompensation and preventing muscle injury.
It also helps to relax the mind thanks to the concentration between the body and breathing. It is highly recommended for anyone and everyone.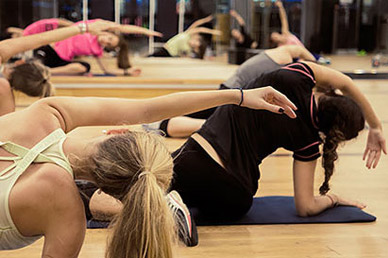 Recovery session to stretch the muscles and relax.
REQUEST A FREE SESSION
DiR Sant Cugat
Ctra. de Rubí, 76-80