CARDIO EXPRESS
WHO SAYS THAT CARDIO HAS TO BE BORING?
What is Cardio Express?
Cardio Express is a 30-minute cardiovascular workout session.
This class incorporates simple routines to create a short but high-intensity cardiovascular workout.
Cardio Express is ideal for:
Inclusive: Fitness beginners.
People who don't have much time to exercise and want to make the most of their time with a high-intensity session.
To burn calories within a short time
Cardio Express is ideal for combining with strength training.
TRY OUT CARDIO EXPRESS AT DIR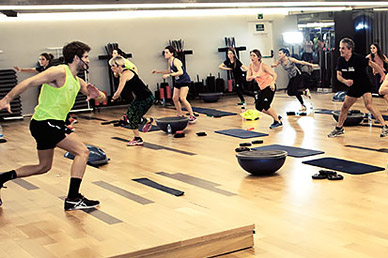 Cardio Express is an intense class with simple routines. If you are looking for a high-intensity but short class, then Cardio Express is for you! Are you up for the challenge?
REQUEST A FREE SESSION
NO HI HA HORARIS PER L' HORA, DATA I CENTRE SELECCIONATS
---
Al DiR hi ha moltes més activitats per a tu, prova de canviar els paràmetres de cerca