What is Dones d'Aigua?
Dones d'aigua is a charity project born from collaboration between the DiR Foundation the Catalan Federation of Entities Against Cancer (FECEC) and the Catalan branch of the Spanish Association Against Cancer (AECC Catalunya) to lead the fight against breast cancer.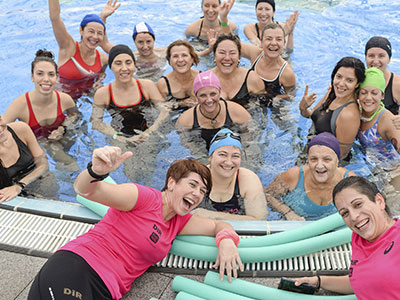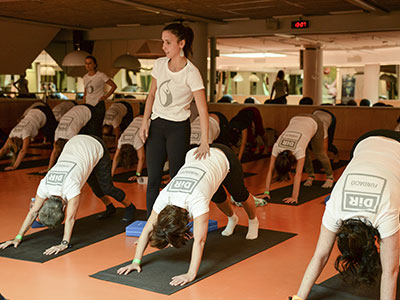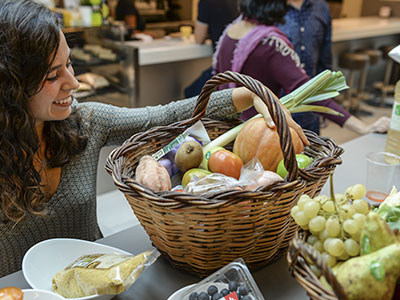 Where is it taking place and who can take part?
When and where?
Dia: 29 de Juny de 2018
Time: From 19.30 to 23.00
Diagonal DiR
Carrer de Ganduxer 25-27
Activities
18.30-19.15h: Aquagym/Acroyoga beginners' workshop
19.30-21.00h: Yoga
21.00-22:30h: Healthy brunch and a talk about nutrition
Dones d'Aigua is open to everyone and will take place on 29 June from 18:30 at Diagonal DiR swimming pool, where the stars of the evening will be all those women who have battled or are currently battling breast cancer.
Various yoga and aquagym-based activities will be held throughout the evening until 22:30, accompanied by a healthy brunch and a talk about nutrition, making the most of the Club's pool facilities and gardens.
What is the purpose of Dones d'Aigua?
One of the aims of this initiative is to raise awareness of the fact that physical activity can help to improve fitness, reduce fatigue and stress and above all reduce the risk of getting cancer, particularly breast cancer. The event also aims to raise awareness and help to prevent breast cancer, bringing together people who live with the disease and people who, either directly or indirectly, have experienced or are aware of the personal and social impact it can have.
Sign up online
You will be asked to make a €15 donation to take part in this event, which will go directly to the Catalan Federation of Entities Against Cancer (FECEC). Sign up online by clicking on the following link:
REGISTRATION WILL BE SOON AVAILABE
WOULD YOU LIKE MORE INFORMATION?
FILL IN THE FOLLOWING FORM: