Water Classes
DISCOVER OUR WATER CLASSES!
Would you like to get fit but are looking for low-impact exercises? Try our water classes
Exercising in water is very beneficial and effective. The exercises are impact-free and the resistance to movement provided by the water increases the intensity whilst offering the body a soothing massage. A wonderful feeling of well-being is assured by the end of the class.
Sign up to our wide range of water classes, whatever your fitness goals may be: to lose weight, tone your body, increase your aerobic capacity, improve your posture, balance, memory or coordination.
AQUA HIT, DIVE INTO HIGH-INTENSITY TRAINING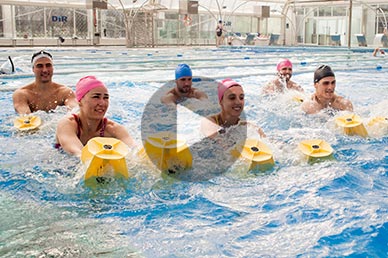 If you like exercising in water, Aqua Hit is one of our best water classes!

Enjoy a high-intensity cardiovascular workout and resistance training for people with a good level of physical fitness. Exercise suspended in water, combining training methods like HIIT and Tabata without the risk of injury!
At DiR you'll feel like a fish in water!
REQUEST A FREE SESSION
Are you aware of DiR's full range of water classes?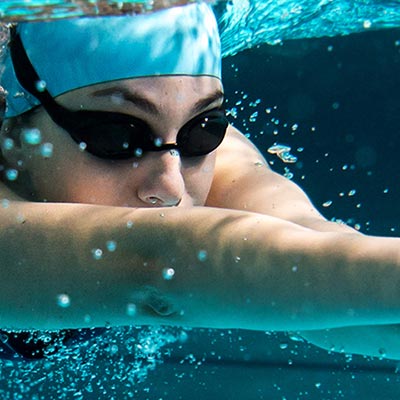 SWIMMING
Swimming courses to learn the best techniques. Courses for adults, children and expectant mothers.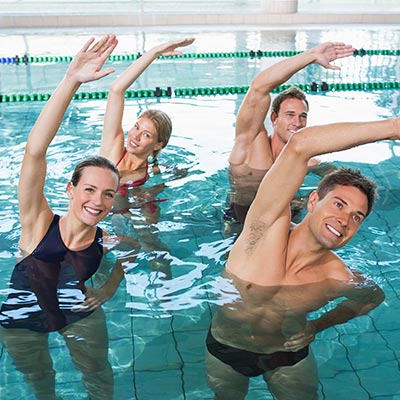 Aqua Total Body
Improves your balance, memory and cardiovascular resistance thanks to a full-body workout. Medium-high intensity.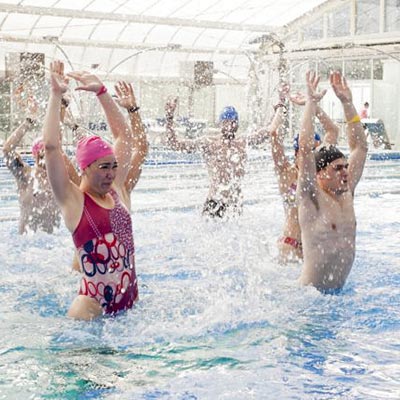 Aqua Aprima't
Cardiovascular workout with no apparatus. Medium intensity to burn fat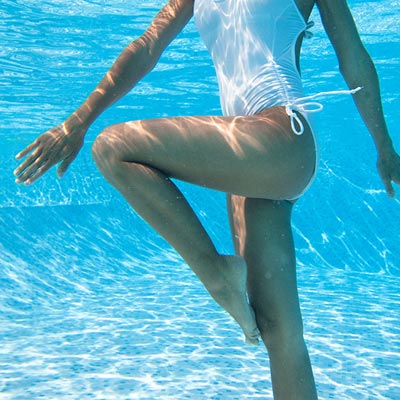 Aqua DiR
Class for all ages and abilities, full-body workout that changes from week to week. Variable intensity depending on the participants.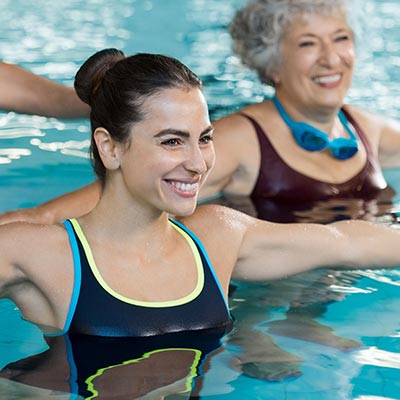 Aqua Fit Pilates
Class based on the principles of Pilates combined with water fitness. Moderate intensity with exercises focussing on the core and posture.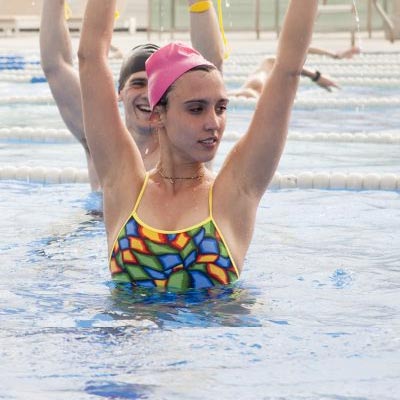 Aqua Hit
Cardiovascular and strength training – high-intensity muscle resistance. High-intensity choreographed session.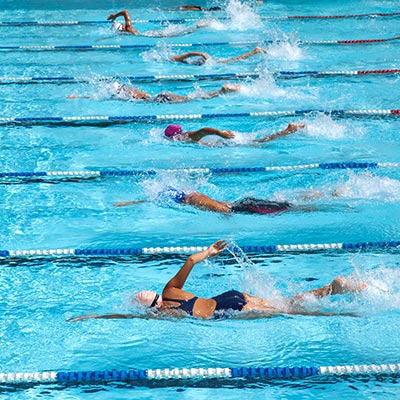 Aqua Swimming
Class specifically designed for swimming enthusiasts. The primary aim is to improve cardiovascular resistance through swimming.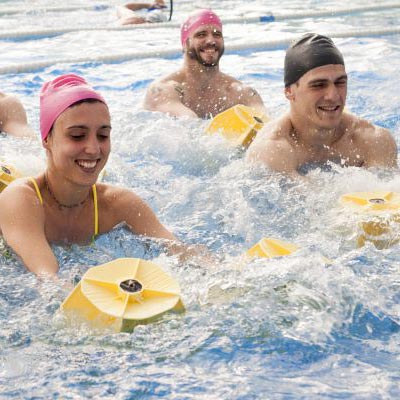 Aquatono Express
15-minute classes. Choose between an abdominal, upper-body or lower-body workout, the perfect addition to your swimming routine.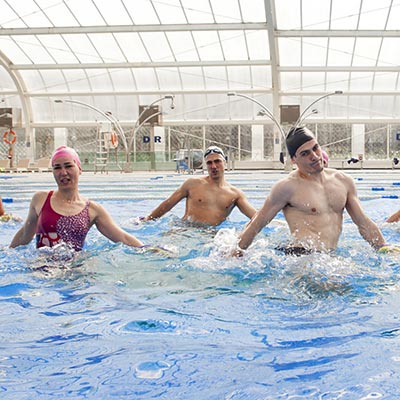 Aqua Step
Exercises to improve your balance, promote memory and enhance cardiovascular resistance. Combination of routines and exercises for resistance or strength training circuits. Medium-high intensity.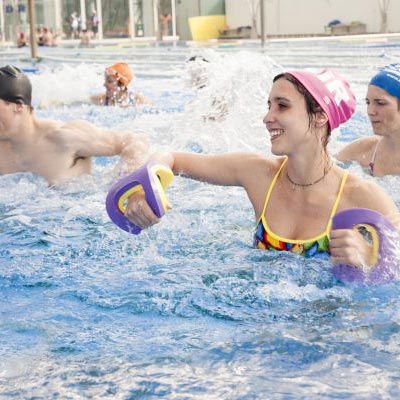 Aqua Extrem
Improve your cardiovascular and muscle resistance with high-intensity floating, jumping, skipping and muscle-building exercises using various equipment. High intensity.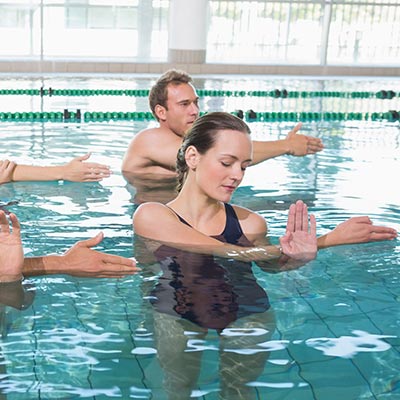 Aqua Balance
Improves your balance, memory and cardiovascular resistance thanks to a full-body workout. Moderate intensity with exercises focussing on postural correction.