Pilates Intense
PRACTICE HIGH INTENSITY PILATES
What is Pilates Intense?
Pilates Intense was born to take Pilates to the highest intensity at every session. Each class will combine two Pilates exercises in HIIT format for a 1 minutes, each one divided into 3 rounds. The intensity of each exercise is achieved by expanding its time and the progression of exercises.
Pilates Intense has background music support, which makes it easier to keep up with the intensity of the session and the transition into each exercise. This session is conceived for 55 minutes, or to be combined with other sessions, such as Cul10, Zumba, toning exercises or conventional Pilates.
Benefits of Pilates Intense:
It provides all the benefits of conventional Pilates: improved mobility, good posture, styling of your body, increased flexibility, breathing capacity or muscular development, among others.
Increasing intensity quickly multiplies all the positive impact of Pilates.
It helps tone the different muscles of the body, especially the core, glutes and lumbar area.
Who is this for?
People used to conventional Pilates who wish to experience further stimulation.
People who do high intensity training such as Cross DiR, Body Pump, triathlon, etc., as it helps them work on their muscles and improve mobility at the same time.
PILATES INTENSE NOW AT DIR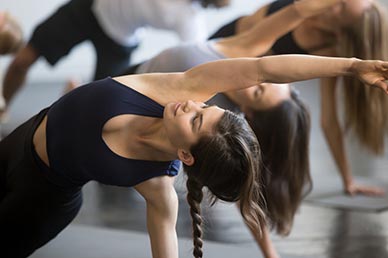 Pilates Intense helps multiply the main benefits of a conventional Pilates session, thanks to the addition of HIIT ("High Interval Intensity Training").
REQUEST A FREE SESSION
Schedules Pilates Intense
NO HI HA HORARIS PER L' HORA, DATA I CENTRE SELECCIONATS
---
Al DiR hi ha moltes més activitats per a tu, prova de canviar els paràmetres de cerca