Discover why everyone wants to do this sort of work-out to get in shape
HIIT stands for high-intensity interval training, which is very popular right now. In fact, this trend began last year and for 2019, the most important global study on fitness trends puts it at the top of the list again.
HIIT combines short periods of very intense exercise (roughly 80% – 90% maximum heart rate) with others at a more moderate or low intensity (60% – 70%). This is one of the most effective methods, because we get the same or even better results in less time.
Advantages of HIIT
It is no surprise that HIIT has become so popular, considering its benefits: it burns calories at a frenzied pace, combines strength and resistance training in the same session, cuts the time you need to spend training and burns calories even when you're resting.
But that's not all. The conclusions of a study published in Cell Metabolism show that this type of training reverses cell ageing. The study was done on one group of young people between 18 and 30 years old, and one group aged 65 to 80, who did different training routines. After 12 weeks, in addition to improving their physical fitness, the ones on the HIIT system saw an increase in their lung capacity and cellular respiration (or mitochondrial respiration), a process that provides the energy used for cell maintenance and development.
Another advantage of HIIT is that it also burns more body fat than other training methods, such as straight cardio, eliminating up to 6 times more fat, according to a study in the scientific journal PLoS ONE.
There is no doubt that this type of training is full of advantages for those looking to get fit quick, but it is important to take into account the disadvantages in order to prevent the injuries associated with this type of training: extreme fatigue, metabolic stress and muscle damage. To avoid these consequences, limit the number of training sessions to 2 or 3 days a week (or even just one session combined with other activities). And always make sure to rest at least 48 hours between sessions.
What activities are part of a HIIT session?
In general, any exercise can be done in high-intensity intervals, such as running on the treadmill, squats, push-ups, weight training, etc. At Club DiR, however, we offer HIIT activities led by a trainer. These include Total HiiT, Aprima't and Body Pump, which combine high-intensity muscle-building and cardio exercises.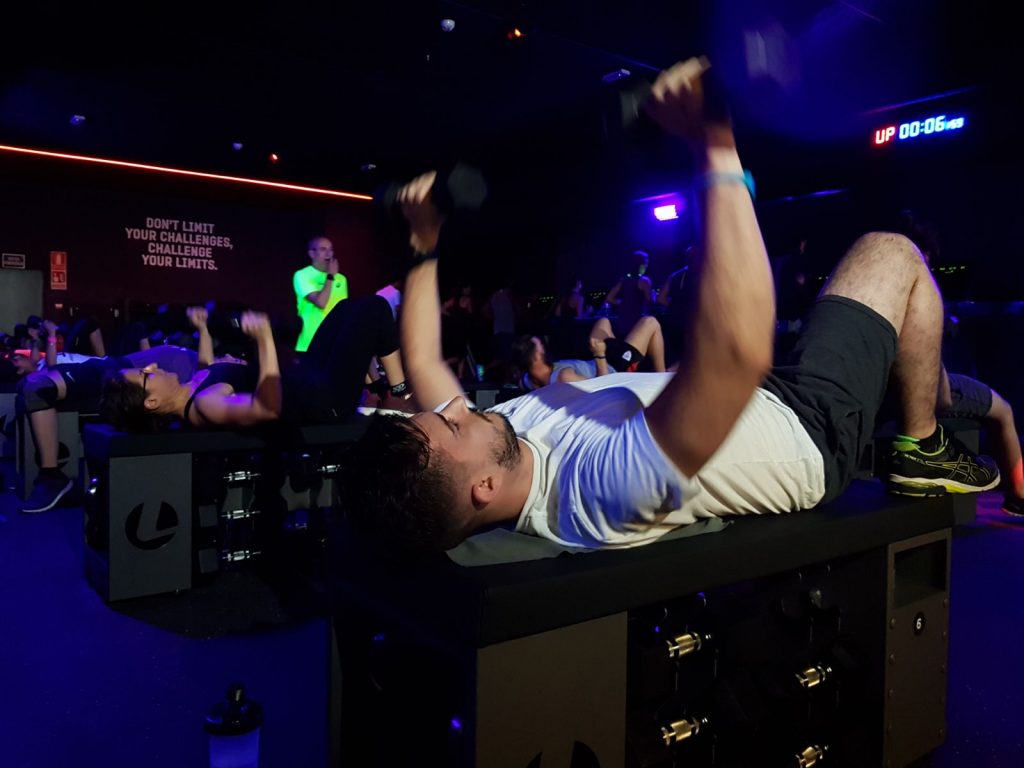 We have also added new spaces that are clubs that offer unique experiences in high-intensity training. These include Jambox Eixample and Jambox Claris, which combine boxing with functional training, and DiR Bootcamp, a space that combines sound, light and motivation from the trainers to push you in every session, available at Tuset DiR, DiR Maragall and starting in May 2019, BDiR Granados.
If you're not a DiR member yet, get a free pass now to try out any of these sessions. You can request it here.