Cardio exercises are your best bet if you want to burn calories quickly and improve your cardiopulmonary stamina
We usually associate cardio training with spending half an hour running, riding a bicycle or training on the elliptical. If you love running, it's great to go for a run regularly: you burn around 300 calories in half an hour, and it's a sport that's constantly attracting more and more practitioners (if you're thinking about starting to run, read these tips first). But if spending so much time doing the same activity doesn't appeal to you, we advise you to do a series of exercises that will help get you in shape in just a few weeks.
You can do cardiovascular training exercises two or three times a week. If you're not used to doing this kind of training, take it easy in the first few sessions, rest at least 30 seconds between each exercise and don't go for more than 20 minutes. In the third or fourth week, you'll notice the first changes: your muscles will begin to bulk up, you'll probably have lost a few kilos and your cardiovascular stamina will improve.
Cardio exercise circuit
Rowing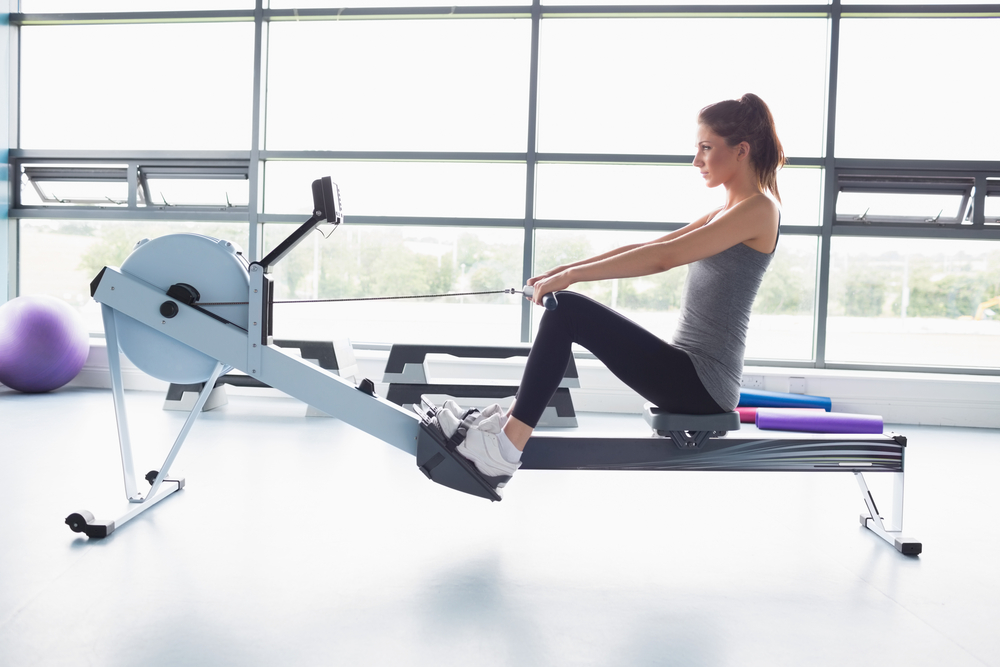 This is a good cardiovascular exercise to begin your training as a warm-up. In addition to gaining stamina by rowing, you'll also develop upper-body strength (arms, back and abdominals), as well as strength in your quadriceps and hamstrings if you use your legs when rowing. Remember that your back should always be straight so that you work all the muscle groups properly.
Jump squat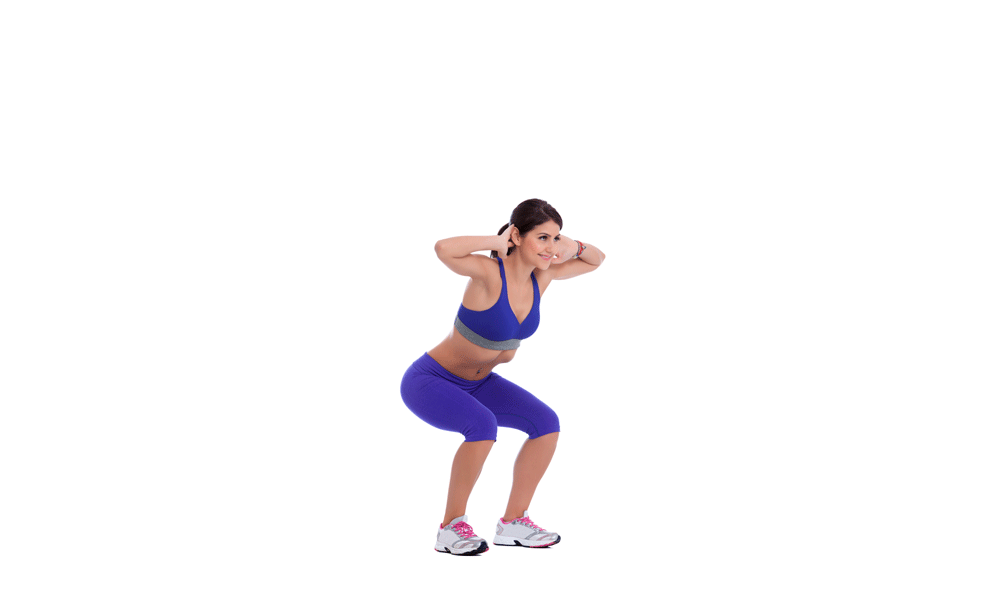 Jump squats will also help you improve your leg strength. You should stand with your legs shoulder-width apart and your arms by your side, slightly open. Bend your legs until you're squatting (remember that your back should be straight, your chest out and your buttocks back) and jump up as high as you can as quickly as possible.
Mountain climbers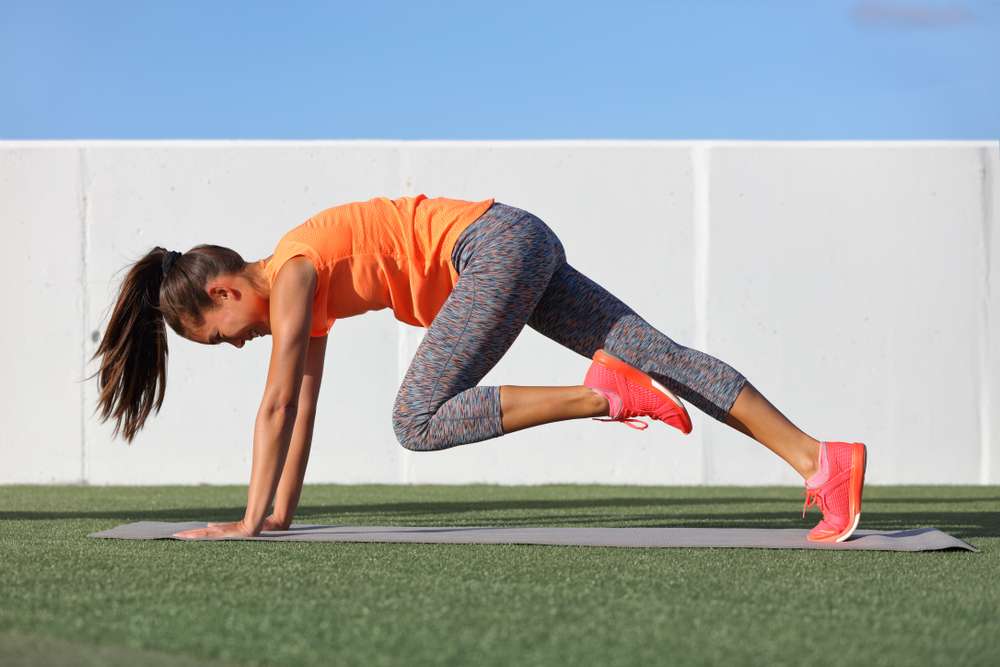 Mountain climbers is a cardiovascular exercise that also improves arm, leg and abdominal strength. It starts in plank position, with your hands on the ground at shoulder level and your legs stretched back. You make the movement by alternating your legs as you try to touch your elbows to your knees.
Jumping jacks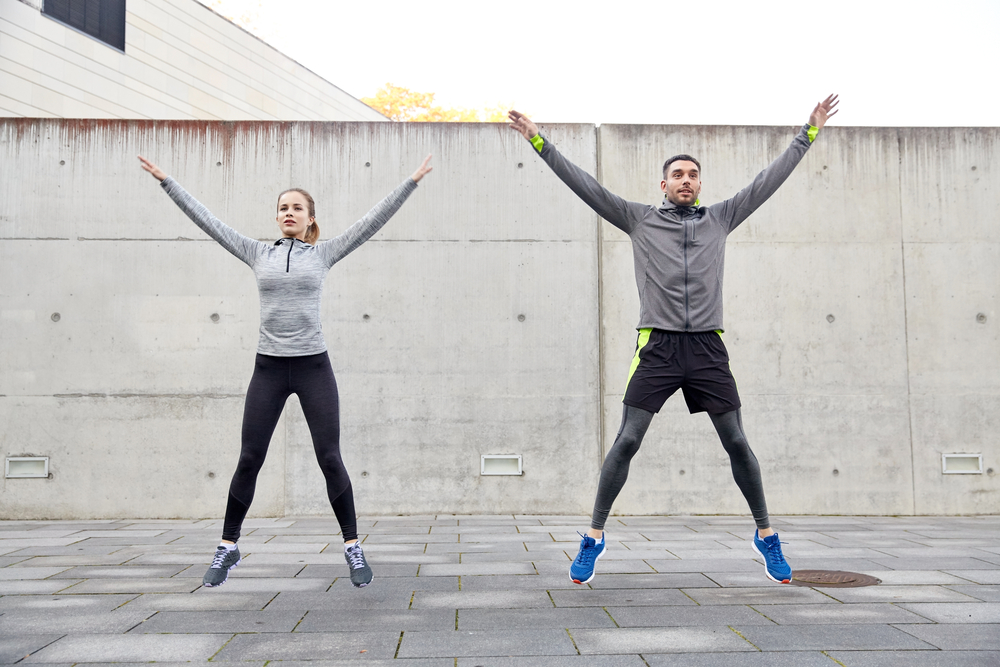 This exercise may take you back to your childhood, but it's still an effective form of cardio training. The goal is to jump and land on the ground with your arms and legs open (like a five-point star) and then jump back and land with your legs together and arms down by your side.
Burpees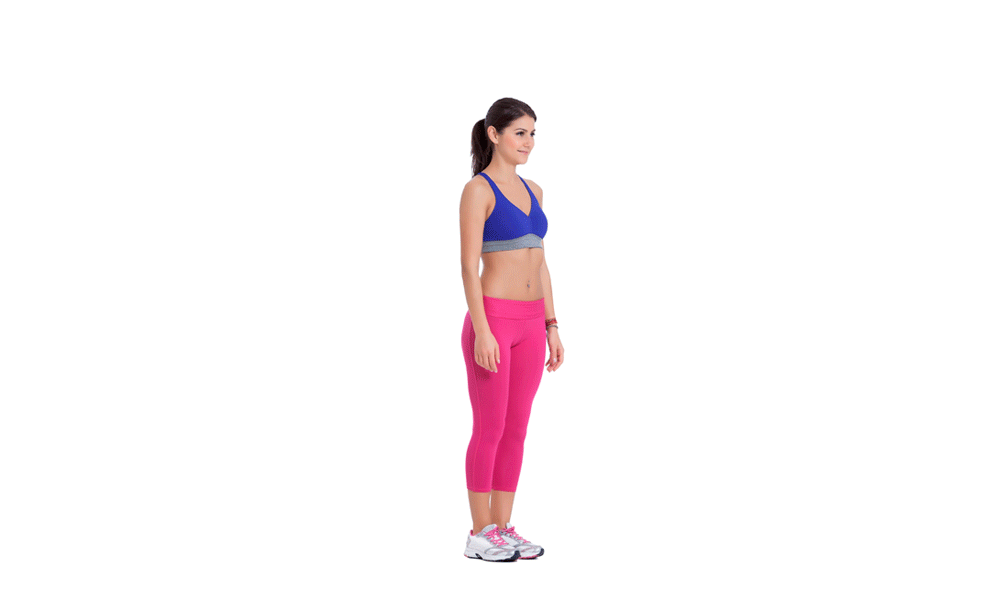 Burpees are a fairly demanding exercise which tests your cardiovascular fitness as well as your overall body strength. They should be done somewhat quickly to be effective, but if you're trying them for the first time, take it easy and don't do more than 8 repetitions in a row. The initial position is standing, then you drop your arms to the ground, stand again and jump up. As soon as you land on the ground, do the sequence all over again.
Extra bonus: Jambox boxing training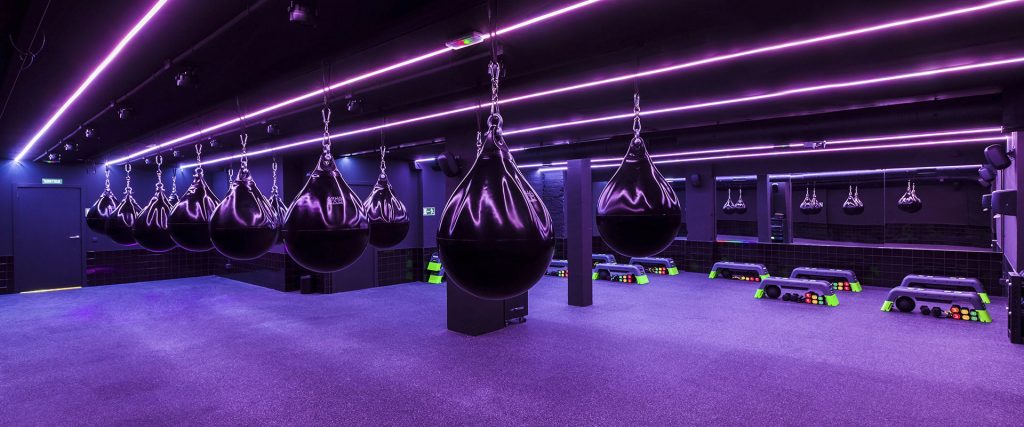 Boxing is no longer a kind of training where you just hit and get hit; now it is also one of the most complex cardiovascular exercises that is perfect for burning lots of calories and getting in shape quickly. Jambox activities, which are available at Tuset DiR, DiR Claris and Jambox Eixample, offer HIIT which combines cardiovascular activities with basic boxing drills on a punching bag, in addition to the motivation conveyed by the instructors and the spectacular space where it is held, factors which make this exercise unique and unlike any other.
If you haven't tried Jambox yet, we encourage you to try out a session by downloading a free invitation here. Come try the most effective, fun and energetic training you've ever done.