We'll answer frequently asked questions regarding nutrition that DiR members commonly pose to our nutritionists
Among the remedies and beliefs passed down through the generations and some websites that offer somewhat dubious advice, many people have taken for granted some ideas regarding the world of nutrition simply because they've heard them said so many times when they actually don't have any backing from any scientific studies.
This time, we've compiled the most common doubts and questions that DiR nutritionists get from our members to demystify or go into detail on each one of them with the aim of providing information that's backed up by scientific studies or practical data. Discover all the answers now!
Are wholemeal biscuits healthy?
If we compare biscuits labelled as "wholemeal" with those that don't specify this, we can see that the levels of sugar, fat and calories are very similar:
| | | | | |
| --- | --- | --- | --- | --- |
| Amount per 100g. | MARIA FONTANEDA | FLORA FIBRA | GULLÓN DIGESTIVE AVENA CHOCO | DIET GALLETAS INTEGRALES |
| CALORIES | 440 | 432 | 476 | 438 |
| FAT | 10.5 % | 19 % | 21 % | 12.6 % |
| SUGAR | 24 % | 11.5 % | 22 % | 21 % |
| FIBRE | 2.1 % | 5 % | 6.5 % | 7.5 % |
Therefore, in answer to whether wholemeal biscuits are healthy or not, we'd prefer to respond by telling you that there are other foods and products that are less processed and have a lower level of sugar and fat and more fibre. Some examples of this would be wholemeal bread with turkey slices or a piece of fruit.
Does drinking water while you eat make you fat?
Although there are a lot of theories and myths going around about water, it is the only drink that contains 0 calories, which means it does not increase your calorie intake if you drink it before, during or after a meal. In any case, quite the opposite is true since, according to a study conducted by the American Chemical Society in Boston, people who drink two glasses of water before a meal could even consume between 75 and 90 less calories.
Does drinking water with lemon in the morning before eating anything else help to burn fat?
This is a myth that is wide-spread across many websites but there is no scientific study to back it up. Therefore, there's no proof that drinking a glass of water with freshly-squeezed lemon juice as soon as you wake up will help to burn fat, but it will help to hydrate your body due to the amount of water that you're drinking, regardless of whether it has lemon in or not.
Is soy consumption harmful?
Soy is a plant-based source of protein that is very recommendable since it contains the 9 essential amino acids, as long as it is consumed in its natural form (directly from the beans or products created from them such as tofu, tempeh or miso) since they do not contain added sugars or a high level of salt as is the case for some soy sauces. Furthermore, some studies conducted in recent decades have confirmed that there is no breast cancer risk involved in eating soy and it can lower cholesterol levels and help to alleviate some effects of the menopause.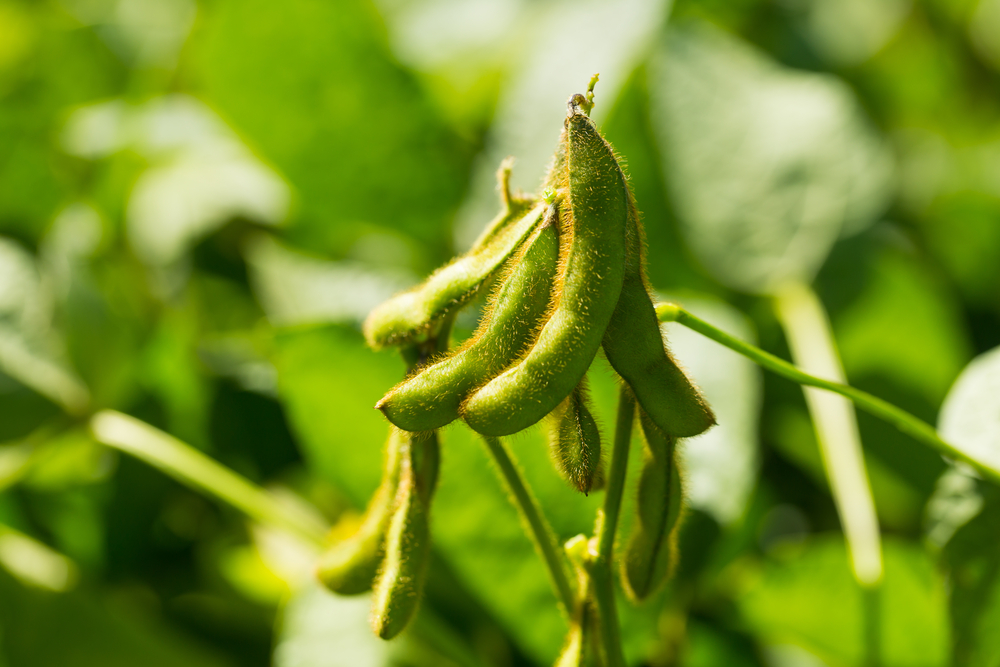 When I go out for a drink with my friends, what can I drink that's "healthy" other than water?
With these matters, the important thing is to drink in moderation because it can cause a huge calorie intake (one beer isn't going to do you any harm but if you follow it up with two or three more, it's not drinking in moderation anymore). In any case, we recommend this list of non-alcoholic drinks:
| | | | |
| --- | --- | --- | --- |
| Amount per 100g | Calories | Fat | Sugar |
| Horchata Chufi | 80 | 2.8 % | 10 % |
| Trina Lemonade 0% | 3 | 0.0 % | 0.1 % |
| Natural orange juice | 43 | 0.1 % | 9.2 % |
| Green tea | 1 | 0.0 % | 0.0 % |
| Aquarius | 26 | 0.0 % | 6.3 % |
| Coconut water | 19 | 0.1 % | 4.4 % |
If you love a glass of horchata in summer, it's better to drink those with less added sugar (there are brands that only have 3% sugar). Regarding natural juices, make sure they're 100% not-from-concentrate because in supermarkets they can easily get mixed up with "fruit-flavoured drinks" which have a very low fruit content and a large hit of sugar.
Are brown sugar and honey healthier than white sugar?
Since honey is obtained naturally, people tend to think that it's healthier than refined sugar but the fact of the matter is that it is made up of the same kinds of sugars as all others. It's true that honey also contains vitamins, minerals and proteins, but they only make up 1%, so they're not particularly relevant. The same thing is true for brown sugar, which is a "free sugar" and, at least in nutritional terms, there's no difference between honey and white sugar.
How many eggs can you eat per week?
Traditionally, the recommendation was to limit our consumption of eggs down to 2 or 3 per week because it was believed that they could hike up the cholesterol levels in our bodies; however, various studies from the last 15 years have completely debunked this myth associated with eggs. What's more, eating two eggs a day is recommendable for people with malnutrition or at risk of suffering from it, people with neuro-degenerative diseases, such Alzheimer's or senile dementia as well as people who are growing, during pregnancy or sportspeople who need an intake of protein with a high biological value to promote energy metabolism.
Do I need to be on a diet for my whole life?
It's not about being on a diet but rather keeping up healthy eating habits. There are other tasty, quick and healthy alternatives that will fill you up both when you cook at home and when you're dining out; similarly, there are methods for balancing out the odd indulgence. Our nutritionists do not recommend resorting to restrictive diets that are not to your tastes but rather doing the exact opposite. Check how a nutritionist could help you here.
That's all for our answers to frequently asked questions about nutrition. Do you have any other doubts that you need clearing up? You can comment on this post or ask our nutritionists in person. Remember that the first session is free and you can book one by clicking here.