Tacos and wraps are easy, original and quick options to prepare and, in addition, there are some very healthy recipes
We often associate healthy food with a green salad or boiled vegetables. That's why we have to introduce variety in our diet, with healthy cooking such as steaming, baking, papillotes, cooking in a wok or grilling.
To eat healthy we have to eat the 3 essential macronutrients: vegetables, farinaceous foods (rice, pasta, potato, cereals) and protein (beans, meat, fish, eggs, vegetarian alternatives). We have to eat them in adequate amounts for each person and situation. However, as a general rule, half of our plate should be vegetables, ¼ farinaceous foods and ¼ proteins.
Today we'll show you some examples with tacos and wraps: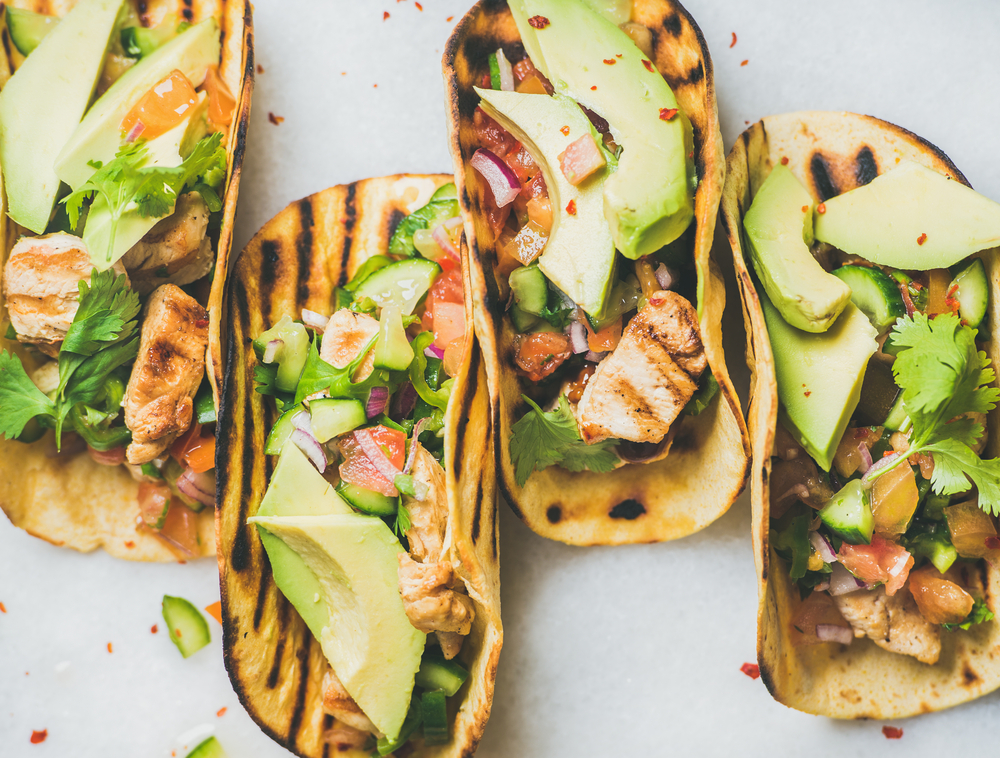 Vegetable and chicken taco: our farinaceous food is a corn taco; our vegetables are red onion, tomato and red pepper cut in strips and grilled; our protein is grilled chicken and our fruit is the juice of half a lemon and avocado. The finishing touch are some parsley leaves.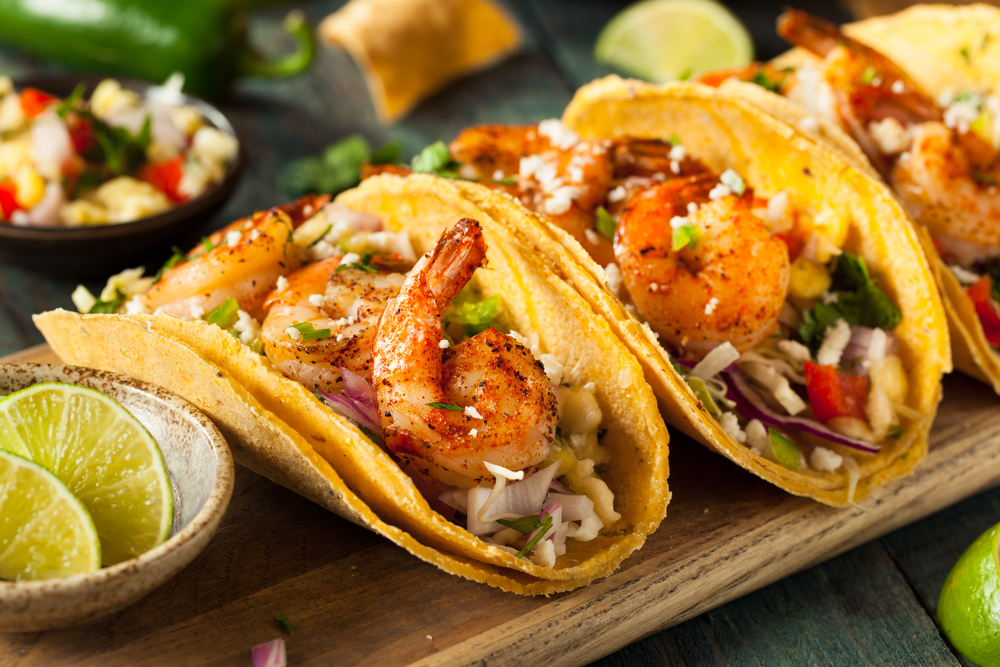 Vegetable and prawn taco: our vegetables are onion, red pepper, garlic and parsley; our proteins are grilled prawns. Our farinaceous food is the corn taco and you can add a few drops of lemon juice to give it an acid and antioxidant touch.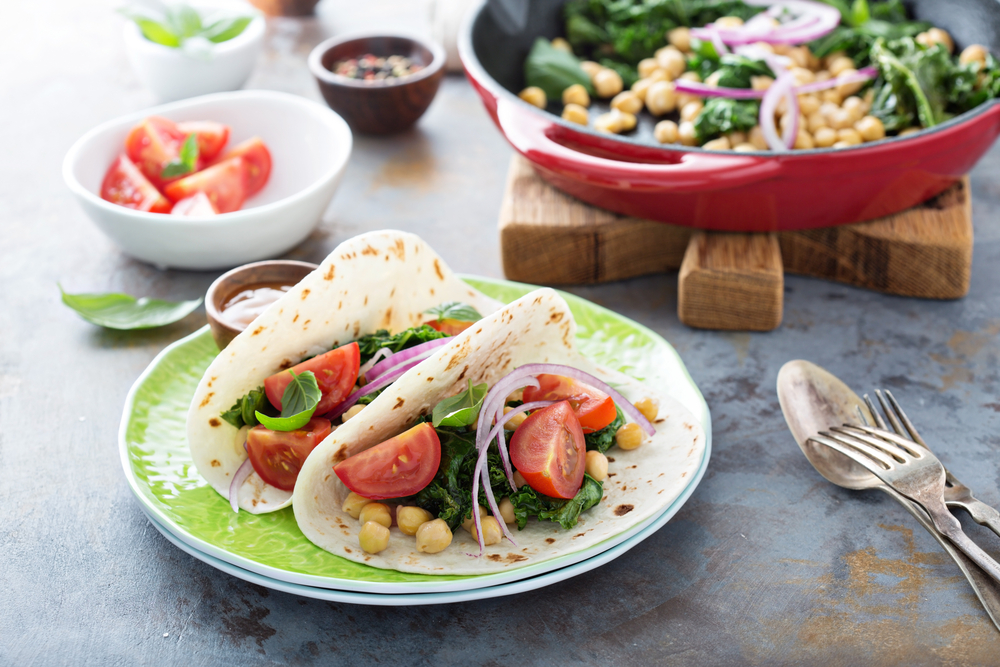 Chickpea and spinach taco: our vegetables are a handful of lightly grilled spinach, tomato and onion, all clean and cut, and our proteins are boiled chickpeas. And our farinaceous food is the taco.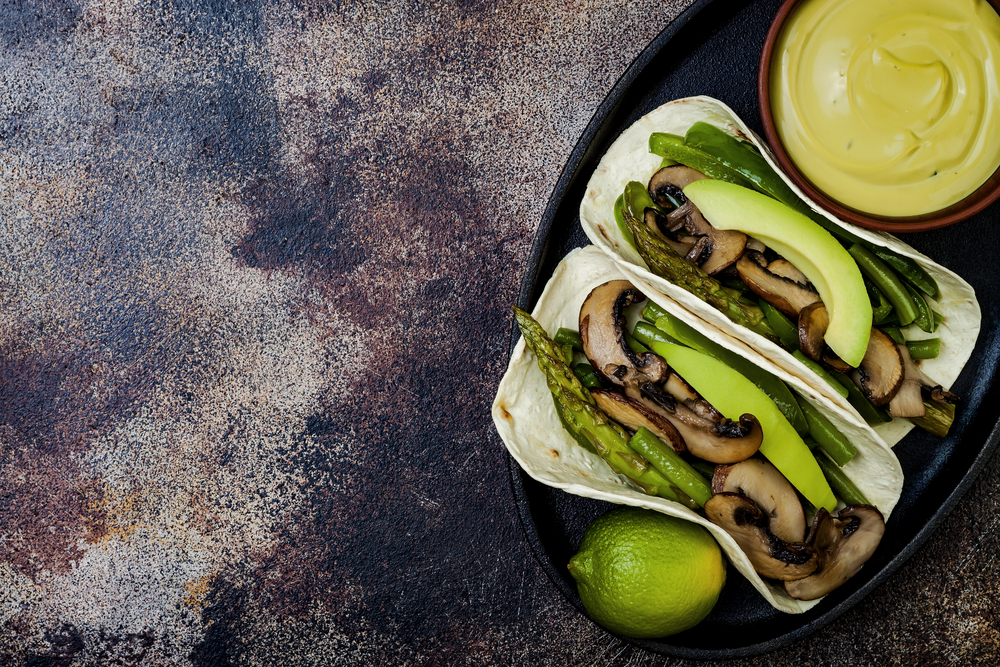 Mushroom and asparagus taco: in this recipe, our vegetables are grilled asparagus, mushrooms and green pepper with a spoonful of soy sauce. Our farinaceous food is the taco and our protein is pieces of cheese or salmon. We can also add half a ripe avocado.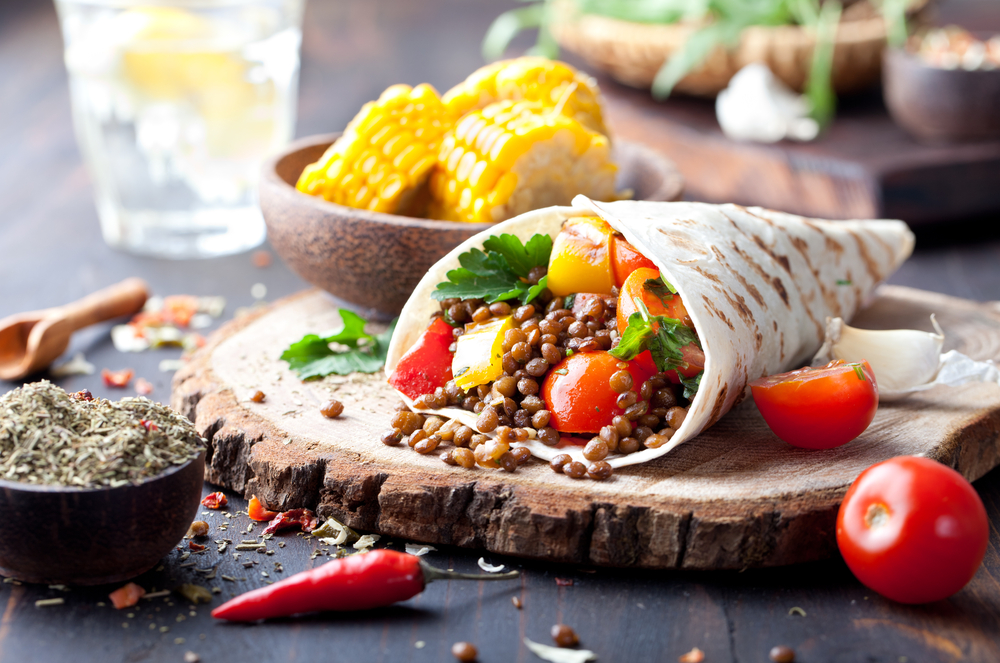 Lentil and vegetables burrito/wrap: our vegetables are tomato, red and yellow pepper and a bit of spring onion. Lentils will be our protein and the wrap, our farinaceous food.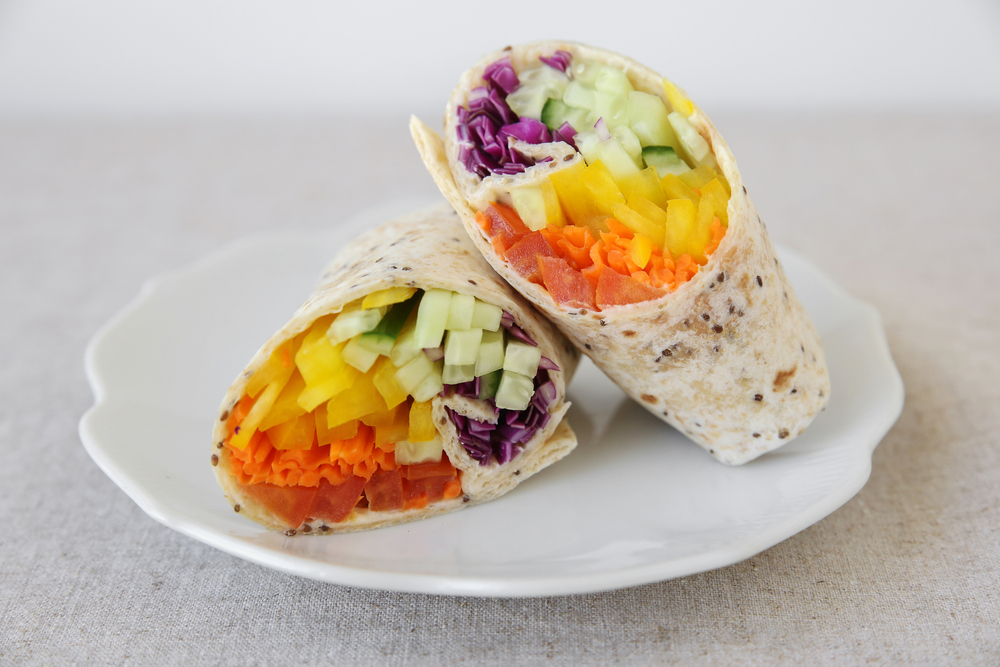 Vegetable wrap: cabbage, cucumber, carrot, tomato and mango are our vegetables; the wrap, our farinaceous food and azuki black beans, our protein. A full meal with a great combination.
These recipes can be considered healthy if you don't add very fatty or spicy sauces. But, despite being healthy, you have to keep in mind the quantities each person needs and how often they need to eat. If you want to know what would be the most appropriate amounts in your case, if one wrap would be enough, etc., you can use our nutrition service.